About Aboda's "top performer award":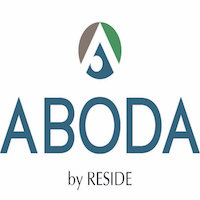 PCH was recognized for outstanding partnership and commitment to service excellence. PCH achieved Top Performer Rating by scoring over 8 on a 10-point scale on guest satisfaction surveys and delivered an exceptional guest experience. "Our partners help our brand family deliver quality housing options, maximized value, a consistent experience and transaction transparency to our Fortune 1000 clients. Our Partner Award Reception was our way of celebrating their accomplishments this year and thanking them for their continued partnership," Matt Daniel, CCHP, Vice President of Global Services for ABODA by RESIDE.
About Preferred Corporate Housing:
Preferred Corporate Housing has been providing furnished temporary housing services across North America for more than 25 years. With service to more than 75,000 locations, PCH has become a go-to resource for more than 9,000 local, national and global clients including 413 companies on the 2019 Fortune 500 list.