About "Best Community or philanthropic award" :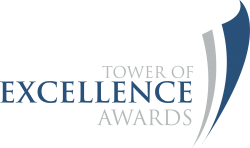 Preferred Corporate Housing wins the Best Community or Philanthropic Award for 2018 by the corporate housing industrys trade organization, Corporate Housing Providers Association (CHPA) in Las Vegas. This award recognizes Preferred Corporate Housings long committment to philanthropy thru its PCH Charity Helpers Program. PCH donates to client charities of their choice for each month of housing stay with our company.
Read More About our Charity Program
About Preferred Corporate Housing:
Preferred Corporate Housing has been providing furnished temporary housing services across North America for more than 25 years. With service to more than 75,000 locations, PCH has become a go-to resource for more than 9,000 local, national and global clients including 413 companies on the 2019 Fortune 500 list.