About Houston Journal's "Fastest growing companies" :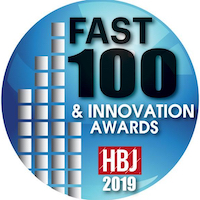 Ranked as the 85th Fastest Growing Company in the 4th Largest City in the US! 2nd Consecutive Year to make this list Fast 100 Awards is a celebration of the fastest-growing private companies in Houston. PCH is among the distinguished companies that were recognized for their innovation and risk taking.
Read More On the Houston Journal's Website
About Preferred Corporate Housing:
Preferred Corporate Housing has been providing furnished temporary housing services across North America for more than 25 years. With service to more than 75,000 locations, PCH has become a go-to resource for more than 9,000 local, national and global clients including 413 companies on the 2019 Fortune 500 list.