About Michelle Velasquez: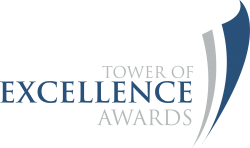 Michelle Velasquez, GMS, CCHP, Director of Client Services for Preferred Corporate Housing, was honored, by a panel of industry leaders and peers, as an outstanding employee who has demonstrated commitment and excellence within the company and the corporate housing industry as a whole. The award recognizes her dedicated involvement in CHPA through committee, Board or other volunteerism, her reputation for developing strong relationships with other corporate housing providers, her efforts in maintaining collaborative relationships with supplier partners, her active involvement with other associations (ERC, NAA, etc.), and her innovation in creating a new program or solution to enhance PCH's business, therefore, the reputation of the corporate housing industry as a whole.
About Preferred Corporate Housing:
Preferred Corporate Housing has been providing furnished temporary housing services across North America for more than 25 years. With service to more than 75,000 locations, PCH has become a go-to resource for more than 9,000 local, national and global clients including 413 companies on the 2019 Fortune 500 list.
About CHPA:

The Corporate Housing Providers Association (CHPA) is the only trade association dedicated to the corporate housing industry. As the industry continually evolves, members gain insight and resources on how to stay competitive through their involvement with CHPA. CHPA, as the voice of the corporate housing industry, offers networking, educational and informational opportunities to corporate housing providers around the world.