About "Largest woman-owned business" award: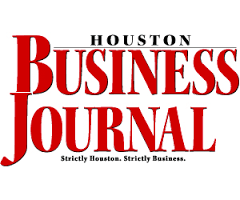 Preferred Corporate Housing listed as one of the Largest Woman-Owned Businesses in Houston. The Houston Business Journal released its annual "Largest Woman-Owned Businesses" list earlier this month. This list includes the top 25 Houston-based companies that are at least 51 percent owned by women. Preferred Corporate Housing is pleased to have been listed as the 17th Largest Woman-Owned Business in Houston according to HBJ's rankings. "Corporate diversity plays a significant role in our day-to-day partnerships and transactions. We seek out diverse suppliers and sub-contractors to help us service our national corporate housing clients, so it is nice to be recognized because of our ownership diversity as well," said Samantha Elliott, President of Preferred Corporate Housing.
About Preferred Corporate Housing:
Preferred Corporate Housing has been providing furnished temporary housing services across North America for more than 25 years. With service to more than 75,000 locations, PCH has become a go-to resource for more than 9,000 local, national and global clients including 413 companies on the 2019 Fortune 500 list.