About Volunteer of the year award: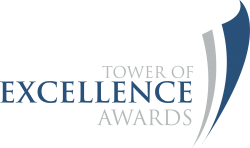 The Tower of Excellence awards recognize success and achievement from within the corporate housing industry's more than 300 member companies and their associates. CHPA members from around the world come together to honor their peers and industry leaders. Preferred Corporate Housing's President, Samantha Elliott, was honored to be named as this year's Tower of Excellence Award winner for 'Volunteer of the Year.' This award acknowledges leadership and service dedication, and recognizes an outstanding members who lend themselves to service and expansion of CHPA and the corporate housing industry.
About Preferred Corporate Housing:
Preferred Corporate Housing has been providing furnished temporary housing services across North America for more than 25 years. With service to more than 75,000 locations, PCH has become a go-to resource for more than 9,000 local, national and global clients including 413 companies on the 2019 Fortune 500 list.