About arc's shortlist awards: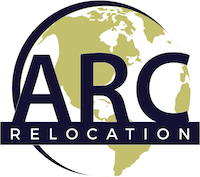 Teamwork Category: Providers that embrace a positive culture and are here to support one another both personally and professionally. The company's success is dependent on every employee and teamwork is recognized and rewarded!
Transforming Perspectives Category: Providers that embrace the mission to change a transferee's perspective. Relocation is a major life event. We are literally changing someone's life. Where they live. The culture they live in. The people they interact with. And the life experiences they have. "ARC Relocation enjoys a very close relationship with PCH! In fact PCH receives more corporate housing bookings for ARC than any other provider! The reason? Team Work! PCH's responsiveness and customer service is second to none! Prior to onboarding PCH it was difficult for ARC to find a temp housing provider who really excelled at customer service and truly embraced "Team Work". "Now that we have PCH I don't know how we ever serviced our clients without them! They are amazing!" said one ARC Employee survey. ARC uses PCH for temporary housing across the united states but PCH has stepped up in more ways than just employee relocation. When an employee in CA lost their home in the fires, PCH responded on the weekend, and had the employee set up the next day! Now that is Team Work!!"
Read More On ARC's Website
About Preferred Corporate Housing:
Preferred Corporate Housing (PCH), with its impressive legacy spanning over 25 years, stands tall as a leading provider of furnished temporary housing services across North America. Boasting an extensive network that reaches more than 75,000 locations, PCH has cemented its position as a trusted resource for a diverse clientele. This includes over 9,000 clients ranging from local businesses to national conglomerates, and an esteemed roster of global clients. Notably, 413 companies that graced the Fortune 500 list in 2019 are among the organizations that have chosen PCH for their temporary housing needs. PCH's dedication to excellence, customer-centric approach, and unmatched reach make it the preferred choice for businesses seeking quality and reliability.