At Preferred Corporate Housing, we believe that strategic investments in the communities where we provide service are vital to the success of our business. It's not only important for our employees to do our part, but to also empower our clients to get involved as well.

That's why we've launched the Preferred Charity Helpers program. Through this program, we have partnered with various volunteer organizations to provide information to our clients about getting involved in the community where they are staying in our furnished housing. We are also offering incentives to our guests who participate in the program by discounting their monthly rent for every month that they volunteer at least 4 hours of their time*.

How to participate:

If you are a guest in one of our furnished apartments, use the links below to search for volunteer opportunities in your area, then contact the local volunteer organization for specific instructions and registration requirements.

Print out the Preferred Charity Helpers Volunteer Form and bring it with you when you volunteer, then have a representative from that organization complete the form on your behalf.

Return the completed volunteer form to your PCH Account Manager by the 20th of the month to receive your $50 discount off your next month's rent*.
It's that simple!

Search for volunteer opportunities in your area:

Habitat for Humanity:
https://www.habitat.org/cd/local/default.aspx

Feeding America:
https://feedingamerica.org/foodbank-results.aspx

Do Something.org:
https://www.dosomething.org
A Shelter for Cancer Families (ASCF)
https://www.cancerfamilies.org


Jon Lanclos, the founder of Preferred Corporate Housing (PCH), exemplifies the company's commitment to giving back to the community through his significant involvement as a member of the Board of Directors for A Shelter for Cancer Families (ASCF). ASCF is a remarkable charity with a mission that is near and dear to many; it provides free housing to cancer patients and their families who are undergoing treatment at Houston's renowned MD Anderson Cancer Center. A substantial number of these patients are children and young adults, who, alongside their families, face not just the physical and emotional challenges of battling cancer but also the logistical and financial burdens of seeking treatment away from home. By offering comfortable housing at no cost, ASCF alleviates some of these stresses and allows families to focus on the healing process. Jon Lanclos's role on the Board of Directors speaks to his, and by extension PCH's, dedication to making a meaningful impact in the lives of those facing some of their most challenging moments. It reflects a spirit of compassion, community engagement, and the utilization of housing expertise for a humanitarian cause.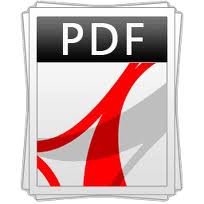 -
Download
the Preferred Charity Helpers Voluteer Form
For more information about the Preferred Charity Helpers Program, contact ...
Michelle Velasquez
(800) 960-0102 ext 21
michelle@corporates.com
*Restrictions and exclusions apply.
Please contact a representative from Preferred Corporate Housing for additional program details