About Houston's "Best Places to Work":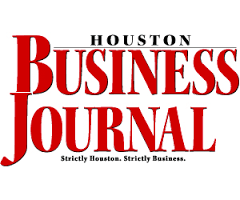 PCH is proud to be listed as one of Houston's Best Places to Work for the 6th consecutive year! The Houston Business Journal released its annual "Best Places to Work" rankings this month, and PCH was once again included! Only 105 companies were honored with the title this year. The rankings released by the Houston Business Journal were compiled in partnership with Quantum Workforce Solutions, and were calculated from team-member responses to employee satisfaction surveys. "We are so excited to celebrate our 6th year on the list," said Megan Margetusakis, Director of Operations for Preferred Corporate Housing. "We've built a great team and an environment where hard work is consistently rewarded. Its ultimately our clients who win from an award like this," said Margetusakis. "If our team is happy, they make our clients happy!"
About Preferred Corporate Housing:
Preferred Corporate Housing has been providing furnished temporary housing services across North America for more than 25 years. With service to more than 75,000 locations, PCH has become a go-to resource for more than 9,000 local, national and global clients including 413 companies on the 2019 Fortune 500 list.