About Houston's "Best Places to Work":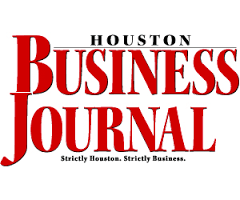 PCH is proud to be listed as one of Houston's Best Places to Work for the 6th consecutive year! The Houston Business Journal released its annual "Best Places to Work" rankings this month, and PCH was once again included! Only 105 companies were honored with the title this year. The rankings released by the Houston Business Journal were compiled in partnership with Quantum Workforce Solutions, and were calculated from team-member responses to employee satisfaction surveys. "We are so excited to celebrate our 6th year on the list," said Megan Margetusakis, Director of Operations for Preferred Corporate Housing. "We've built a great team and an environment where hard work is consistently rewarded. Its ultimately our clients who win from an award like this," said Margetusakis. "If our team is happy, they make our clients happy!"
Preferred Corporate Housing has been providing furnished temporary housing services across North America for more than 25 years. With service to more than 75,000 locations, PCH has become a go-to resource for more than 9,000 local, national and global clients including 413 companies on the 2019 Fortune 500 list.
Unveiling the Capabilities and Strategic Benefits of Partnering with Preferred Corporate Housing<
Preferred Corporate Housing (PCH) is not just a housing provider, it is a strategic partner that empowers businesses with a diverse array of temporary housing solutions. With PCH, you gain access to an extensive network that spans over 75,000 locations across North America, tailored to meet unique requirements.
One of the standout capabilities of PCH is its adaptability and customization. Understanding that one size does not fit all, PCH provides personalized housing solutions that factor in budgetary considerations, location preferences, and amenity requirements. Whether it's accommodating a single executive or managing a large group relocation, PCH has the expertise and resources to execute flawlessly.
Another compelling aspect is PCH's technology-driven approach, which ensures swift and seamless service. Through its innovative online unit manager, clients can effortlessly manage reservations, track housing inventory, and access reports. This centralized tool simplifies housing management, saving time and resources.
Furthermore, PCH's seasoned professionals bring an unmatched depth of industry knowledge. As a Certified GSA Government Contractor and the first Accredited Corporate Housing Provider, PCH adheres to the highest standards of service and compliance. Its dedicated team, available 24/7, ensures that clients receive first-class support without the hassle of navigating through call centers.
For businesses, partnering with PCH is a strategic move that transcends mere housing solutions. It's an alliance that offers cost-effective solutions, guarantees quality, and provides peace of mind knowing that the accommodation needs of your team are handled by industry leaders. Whether it's for temporary assignments, relocation, or training programs, PCH's all-encompassing housing solutions are designed to make your corporate housing experience unparalleled.