About houston's "best places to work" list :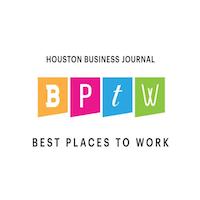 This marks the 9th consecutive year for Preferred Corporate Housing to be included on this prestigious list of companies!
Houston Business Journal has found PCH among 105 local companies that tout work-life balance, unlimited PTO and other perks that have their employees deeming them one of the Best Places to Work. All employees were given the opportunity to take a confidential survey online. PCH's Employees evaluated their companies in areas such as goals and leadership, communication and support, advancement opportunity and skill development, recognition and compensation, tolerance and flexibility, and embracing innovation and ideas.
Read More On BizJournal
About Preferred Corporate Housing:
Preferred Corporate Housing has been providing furnished temporary housing services across North America for more than 25 years. With service to more than 75,000 locations, PCH has become a go-to resource for more than 9,000 local, national and global clients including 413 companies on the 2019 Fortune 500 list.