About the top 25 women owned businesses List: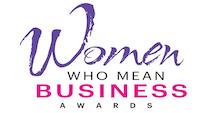 PCH has had the privilege to be honored for the 2nd consecutive year on this list!
Samantha Elliott, CRP, CCHP, President of Preferred Corporate Housing, accepted this award as one of Houston's leading women in senior leadership positions that display outstanding career achievements, contributions to their company, and community involvement and industry leadership. The Top 25 Houston-area Women-Owned Businesses List ranks top for-profit, woman-owned businesses based in the Houston area. PCH was recognized as one of Houston's businesses with at least 51 percent woman-owned, be privately held and for-profit, have headquarters in the Houston area and have closed its fifth year by Dec. 31, 2018.
Read More On BizJournal
About Preferred Corporate Housing:
Preferred Corporate Housing has been providing furnished temporary housing services across North America for more than 25 years. With service to more than 75,000 locations, PCH has become a go-to resource for more than 9,000 local, national and global clients including 413 companies on the 2019 Fortune 500 list.