Managers at Preferred Corporate Housing have not only honed their skills but have also achieved a notable milestone in their professional development by earning the prestigious Certified Relocation Professional (CRP) designation. This certification is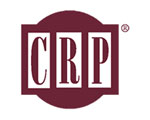 granted by the Worldwide Employee Relocation Council (ERC) to those exemplary individuals who have demonstrated an in-depth knowledge and mastery in the wide-ranging principles and practices governing the relocation industry.
The Worldwide Employee Relocation Council (ERC) is a leading global trade association that is dedicated to elevating and promoting the corporate relocation industry. Through its various initiatives, it aims to foster education, innovation, and excellence among the professionals within this sector. The CRP program, which is one of its flagship initiatives, is specifically designed to establish a comprehensive and unified understanding of the employee relocation field.
The CRP designation is more than just a certification; it is a mark of distinction and a testament to the dedication and competency of the professionals who earn it. It signifies that the individual is equipped with the knowledge, expertise, and ethical standards necessary to provide top-notch relocation services. For Preferred Corporate Housing, having managers with the CRP designation ensures that the company can offer its clients an exceptional level of service that is both efficient and reliable.
Clients and partners can place their trust in the services provided by Preferred Corporate Housing, knowing that the managers handling their relocation needs have been vetted and recognized by an esteemed global entity. This adds a layer of credibility and assures the clientele of a high standard of professionalism and expertise. In an industry where the nuances can be complex, and the stakes are high, having Certified Relocation Professionals at the helm ensures that every detail is handled with the utmost care and proficiency.
As a member in good standing of the ERC, Preferred Corporate Housing actively supports and promotes ERC members and participates in annual ERC conferences.