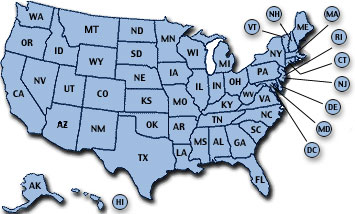 To submit your housing request, please choose a destination state
Our Business Model
Preferred Corporate Housing™ specializes in locating temporary housing wherever our clients request housing. We can create a fully furnished apartment in over 70,000+ cities nationwide which enables Preferred Corporate Housing to create the most temporary housing options within our industry.
Our Products
Preferred Corporate Housing offers one, two, three and some four bedroom residences which are fully furnished with the following items included:
Fully furnished apartment homes including decorative items
All utilities prearranged and included (electric, water, and gas)
Local telephone service with long distance included
All appliances including microwave ovens included
Cable television included with expanded cable upgrade as an option
Maid service is available upon request
Covered parking and pets allowed at some locations
Most locations have pool, exercise rooms and business centers as well as many other amenities.
If multiple residences are needed to accommodate a small or large group of people, Preferred Corporate Housing can create housing clusters (multiple units at the same property or nearby properties). This enables a group to have all residents as close to a certain area as possible.
Call us with any questions regarding an ongoing need for corporate housing
and we can design a custom housing solution.
800-960-0102